Having Garage Door problems?
Read on before contacting anyone else!
Most garage door repair companies prefer to simply replace motors/operators when it comes to fixing garage doors, but this isn't always required and can result in costly bills for you.
That's where we're different.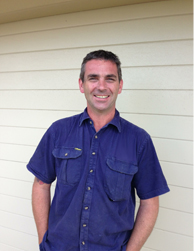 Hi, I'm Brendon Jury and I'm a garage door repair expert.
My company, Queensland All Purpose Maintenance approaches every job with honesty and integrity.
We are able to repair and if necessary replace all types of garage doors and motors. We also supply replacement remotes fully configured to your garage door.
Servicing and repairs of all types of garage doors
New doors and operators
Spring replacement
Cables
Motor repairs
Remotes
For a prompt, reliable and efficient service from someone you can trust to show up, call us now:
Contact via phone:
0401 503 812

(Brendon Jury, Owner)
Contact via email:
We'll get in touch with you within 24 hours to make an appointment.
Are you a Real Estate Agency or Body Corporate?
We can make a special arrangement with you to provide a reliable and afforable service your clients. Contact us on 0401 503 812 for more information.